MSW Program
Embrace NC State's Think and Do approach when you earn your MSW here.
About Our MSW Program
If you have a passion for helping people and a desire to make the world a better place to live, then consider a career in social work. We invite you to join our community of learners, educators and practitioners striving to serve people and improve lives – locally, nationally and globally.
Our MSW program encourages students from diverse backgrounds to apply for admission. Diversity and Inclusion are consistent with the National Association of Social Workers (NASW) Code of Ethics. (See more on our About page)
As a graduate student here, you will gain:
Knowledge and the skills to respond to a wide range of human difficulties in a variety of settings.
An ethical commitment to advocate for under-served and oppressed populations.
The ability to respond creatively to the need for additional programs and resources. In addition to the MSW, the department offers a Bachelor of Social Work (BSW) degree and an undergraduate minor.
Council on Social Work Education (CSWE) standards do not allow students to receive academic credit for life or work experience.
Ranked Among the Top 100 Graduate Social Work Programs
Advance Your Career
The MSW program at NC State prepares students with the skills, knowledge and values to optimize quality of life for all people. Our advanced generalist practice approach promotes cultural competence in our teaching, scholarship, advising and research. We offer two ways to earn your MSW degree:
The Traditional MSW option is a two-year, full-time course of study requiring the completion of 60 credit hours. To be considered for admission, applicants must have an undergraduate degree (in any discipline) from an accredited college or university, with a cumulative GPA of 3.0.
The Advanced Standing MSW option is a 12-month intensive course of study beginning in the summer and requiring the completion of 39 credit hours. To be considered for admission, applicants must have a BSW degree from a social work program accredited by the Council on Social Work Education, as well as a cumulative GPA of 3.5.
The cornerstone of our MSW Program Curriculum, the field internship, matches our students with experienced, professional organizations. To learn more about our field internships, please visit our Field Education page or contact Dr. Stephanie Francis, Director of Field Education.
Programs Accredited by CSWE, Most Recently in 2021
The MSW Program Mission & Goals
The NC State University MSW Program mission is to prepare students for advanced generalist
practice with diverse populations. MSW students acquire knowledge, social work professional
values, and skills necessary to respond competently to (a) the aspirations and service needs of
diverse client populations and (b) the social and political environments that influence the needs
of clients and service delivery systems throughout the state. The program prepares graduates to
be competent in a range of advanced generalist practice roles in direct and indirect service
provision, including leadership in planning, developing, managing, and evaluating culturally
relevant services for individuals, families, groups, organizations, and communities.
Goal 1: Provide students with the knowledge, values, and skills to respond competently to the
aspirations and service needs of diverse client populations.
Goal 2: Prepare students to respond to the contexts that shape the needs of clients and service
delivery systems throughout the state and globally.
Goal 3: Prepare students to assume leadership roles in the planning, development, management,
and evaluation of culturally competent services to individuals, families, groups, organizations,
and communities.
OUR MODEL
Advanced Generalist Practice Model
Advanced generalist practice our School builds on the generalist foundation and increases the depth and breadth of knowledge, skills, and values for effective practice from a multi-level and theoretically sound perspective. Striving for a deep understanding and application of social work that embraces diversity and social justice, the advanced generalist approach prepares students for self-aware, self-directed and autonomous practice through:
Advanced knowledge and skills in assessment and evidence-supported intervention methods within a generalist framework.

Readiness for interdisciplinary collaboration and leadership in a variety of arenas and practice settings, including program development, coordination, administration and supervision.

Social action knowledge and skills in policy analysis and development, legislative action, and advocacy.

Integrated research knowledge and skills that prepare students to evaluate practice, programs, and the evidence supporting specific interventions at all system levels.

Advanced knowledge and skills in specific areas of practice (through elective content), such as children, youth and families, behavioral health, and school social work.
The program's area of specialization, Advanced Generalist Practice (AGP) increases the depth and breadth of the generalist practice base in knowledge, skills, values, and cognitive and affective processes. AGP also extends and enhances students' ability for effective practice from a multi-level and theoretically sound perspective, embraces social justice, prepares students for autonomous practice, and amplifies students' abilities in: advanced assessment and intervention, interdisciplinary collaboration and leadership, social action and policy, and research knowledge and skills.
Applying our practice
Research, Advocacy and Clinical Practice
MSW students develop the skills to practice in a variety of social work settings. In the classroom and in the community, students conduct independent research, learn clinical skills and treatment models to engage in policy advocacy and administration.
HRSA Grant Aids Graduate Student Support
Community Engagement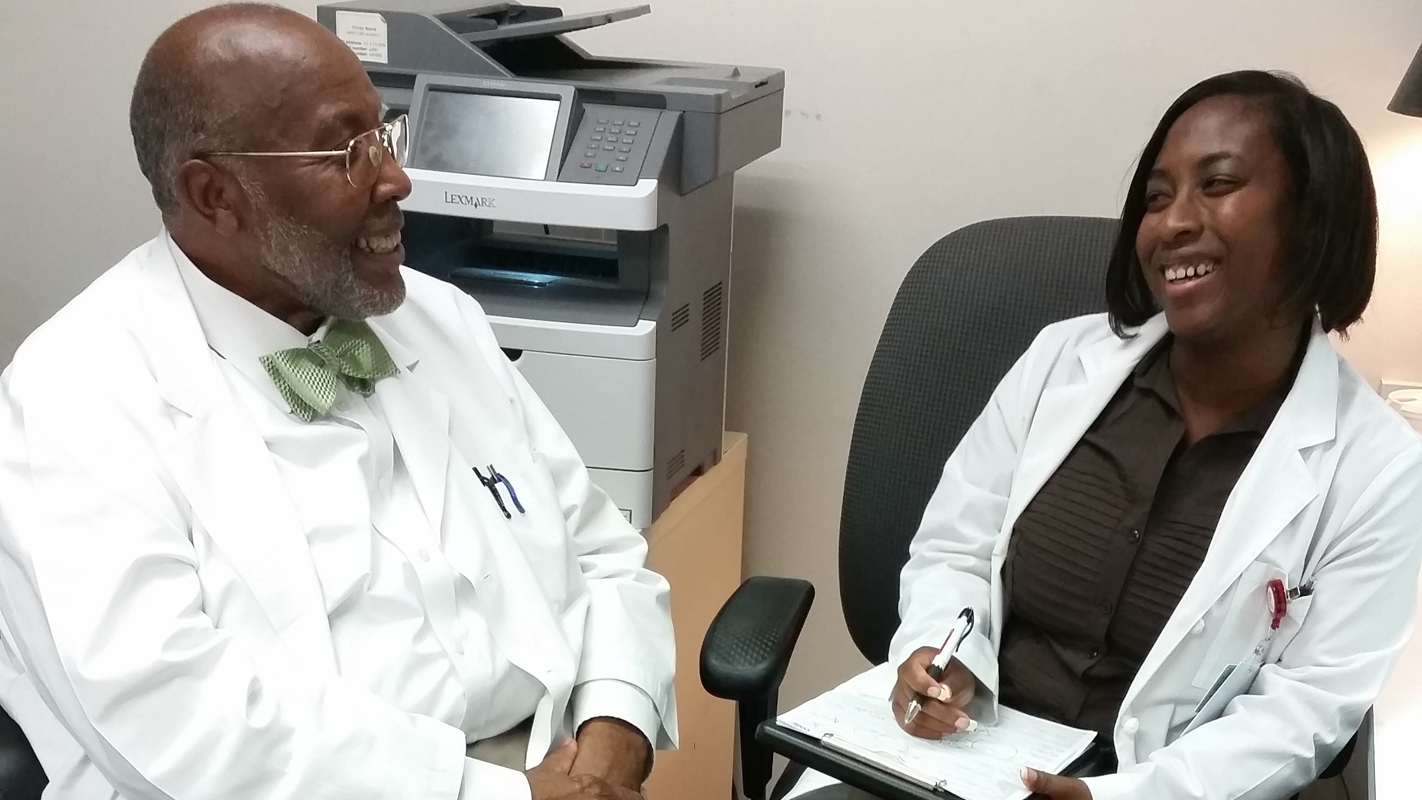 Addressing Shortage of Mental Health Professionals
NC State receives three-year, $1.1 million grant from the federal Health Resources and Service Administration (HRSA).
Read More
Our graduate students benefit from working alongside faculty who are conducting research that matters.
Aware that professionals who can provide mental health and addiction treatment services to young adults – particularly in rural areas – are in short supply, our faculty leaders created the Behavioral Health Scholars Education and Training (BHSET) initiative.
The BHSET initiative focuses on integrating mental health care and physical health care. It provides MSW students who are interested in mental health or addiction treatment among adolescent populations with intensive, innovative education, training and internships. MSW students who are selected and participate in the BHSET program are eligible for a $10,000 stipend.